Shoreham-by-Sea
Wednesday 19:15-20:15
Improvers and intermediate
Wednesday 18.00-19.00 and 20.15-21.15
Beginners
Friday 9.30-10.30 and 10.30-11.30
Beginners
Shoreham Community Centre
Pond Road
Shoreham-by-Sea
BN43 5WU
Washington Village Hall
Wednesday 9.30-10.30 a.m Beginners/Improvers
A few spaces still available in these classes.
Please get in touch if you'd like to join.
"Rachel's classes are fun, and a great way to keep fit and flexible. No two lessons are ever the same."
"After a recent hip replacement operation Rachel helped me back to full recovery and my surgeon and physiotherapist both commented on the positive impact that Pilates had had."
Heather, 52. Retired headteacher
"I have attended Rachel's classes for four years now. Rachel creates a really friendly and relaxed environment. Even in a group class, she shows invidual attention, knowing each person's needs and abilities."
Sally, 37. Accountant
"I loved going to Rachel's classes and benefited from them hugely. I had been suffering from back pain but, through her sessions, this soon became a thing of the past. Rachel is a truly excellent teacher – adept at addressing individual needs in a class situation, and doing so with huge experience and an infectious positivity."
Tom,40. Journalist
Pilates is an exercise method that helps to strengthen the body's core and postural muscles.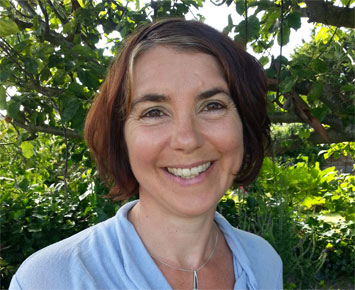 In particular, it focuses on postural and pelvic alignment, using breathing techniques within the exercises to connect with and strengthen the muscles in the abdomen and those holding the spine in place. These muscles are often called the 'powerhouse' muscles. It is a great form of exercise for those wishing to build up strength, improve their posture and increase their flexibility, helping to create a real sense of well-being in the body.